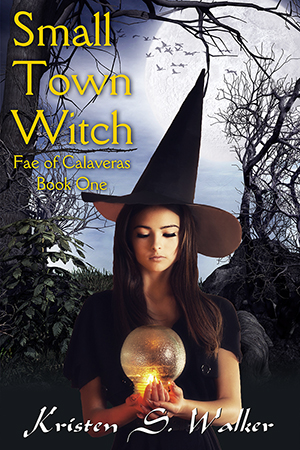 Book one of Fae of Calaveras
The perfect life . . . or the perfect lie.
Teen witch Rosamunde is totally mature and responsible—if only her mother would realize that. Then she could learn more advanced spells, get her parents to listen to her opinions, and finally go on a date with that cute boy from school. But her mom is stricter than all the other magical parents in town, and Rosa is fighting an uphill battle for her independence.
But there's strict, and then there's the crazy spells Rosa finds hidden around the house, including one that can track Rosa's every movement. Suspecting her mom's magic use has gone too far, she enlists the help of her friends to find the full extent of her mother's control and any way to break free of it. Yet some secrets are best left hidden—and truth about her family, if she can find it, might threaten everything Rosa has ever known.
Available on Amazon
Continue the series with WITCH HUNT and WITCH GATE!
For more information, excerpt, and fun extras, please visit Small Town Witch.com.
Book Blogger Reviews
"The book grabbed me from the first page, and I devoured it whole in two days."
Jimena Novaro's blog: http://www.jimenanovaro.com/posts/book-interview-with-kristen-s-walker-and-review-of-small-town-witch/
"Small Town Witch has the whole package: an excellent story with intriguing characters and lots of magic."
The Brainy Bookshelf: http://www.thebrainybookblog.com/2013/07/22/review-small-town-witch-by-kristen-walker/
"Small Town Witch is an enjoyable read for a slow rainy day."
Indie Epics Review: http://indieepics.wordpress.com/2014/01/11/review-of-small-town-witch-by-kristen-s-walker-b/
"I would recommend this books to anyone who enjoys a true adventure with lots of family drama mixed in!"
Books 'n Things: http://everydaywithme.com/?p=48
"This book exceeded all my expectations with natural-sounding dialogue, perfect pacing, fascinating world-building, and a main character who doesn't create her own drama."
Doing Dewey: http://doingdeweydecimal.com/2014/06/08/small-town-witch/