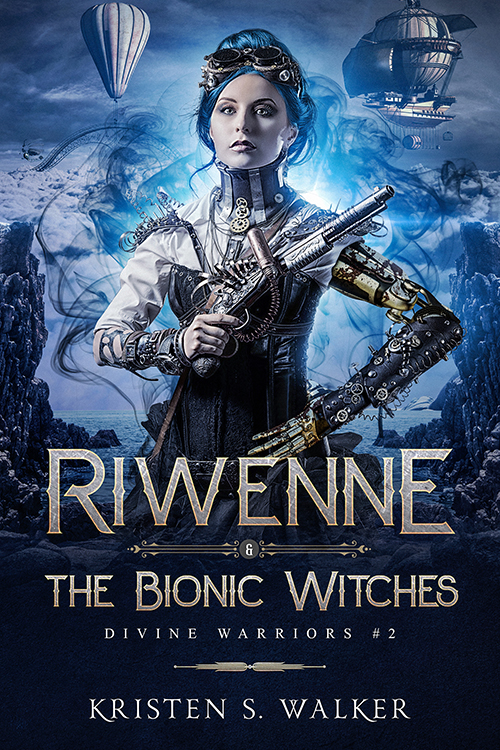 Title:
Riwenne & the Bionic Witches
Series:
Divine Warriors #

2
Published by:
Kristen S. Walker
Release Date:
July 22, 2019
Genre:
Fantasy
,
Steampunk
,
Young Adult
Pages:
293
ISBN13:
9781074577841
ASIN:
B07T771VPC
Riwenne escaped the floating city with her life and most of her friends, but one loss haunts her nightmares. If only she could save her sister. But she's out of magic, and nowhere is safe for the divine warriors. Defying the Empire put a price on their heads. With nothing but an airship and a few gods on their side, they need a new way to fight back!

The sun goddess is arming bionic witches with blood magic. Riwenne's talking bird mentor, Tika, says the only magic that can stop the sun is the moon goddess. But the moon goddess was banished and even her name is forbidden. Riwenne must search for ancient clues to free the moon and get her powers back.

She's not afraid to fight, but the battles are getting fiercer. She can't let her broken heart get in the way. Sooner or later, she'll have to face the one person she dreads—and this time, death is the only way. But can she live with herself if she becomes a killer?
Add on Goodreads
Buy the Book:
Amazon
Also in this series: